(b. 1967, lives in Zielona Góra) is a visual artist, professor at the University of Zielona Góra. A graduate of the State College of Fine Arts in Poznań, she earned her D.A. from the Academy of Fine Arts in Gdańsk and obtained her postdoctoral degree at the Academy of Fine Arts in Poznań. Working at the University of Zielona Góra since 1992, she teaches a course in Drawing and Intermedia in the Institute of Visual Arts and currently serves as Dean of the Faculty of Arts. Co-curator of the Zielona Góra Biennale 2020. Author of multimedia installations and objects, she works with themes of memory and identity, exploring man's relationship with plants and technology.
Erasing, 2022, object, courtesy of the artist
Through this object, which echoes the form of an obelisk. Lewicka seeks to deconstruct the superficial values of monuments, to play with their meaning. The symbolic gesture of lending a monumental form to a natural composition represents a shift towards nature, an attempt to commemorate the life cycle of nature and to inscribe it in history. Lewicka also draws attention here to man's destructive impact as he competes with nature.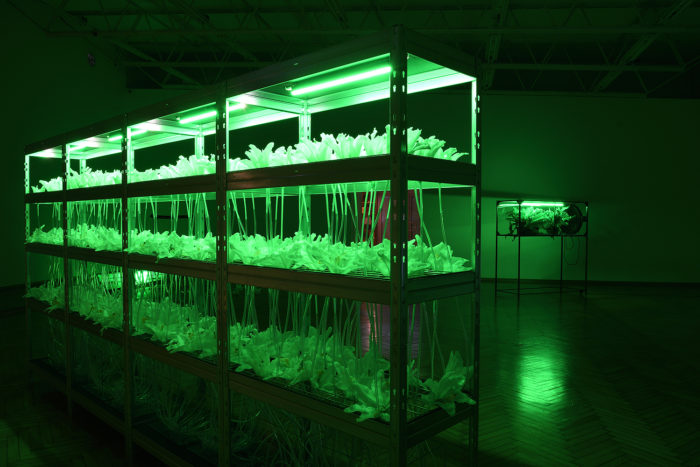 Venue
Muzeum Ziemi Lubuskiej, Al. Niepodległości 15
Back ↵