(b. 1992, lives in Końskowola and Warsaw) is a visual artist who studied in the Faculty of Media Arts of the Academy of Fine Arts in Warsaw. Her work includes performative practices and community projects.
Recession, 2022, object and performance, courtesy of the artist
Gryka takes up the topic of impending recession and of choices made under the pressure of time and limited resources. She is interested in the perspective of an individual doomed to fail in the face of an upcoming (another) crisis, stripped of illusions about a better future. Gryka has also experienced recession herself, namely gum recession, which is the process whereby the gum tissue that surrounds the teeth pulls back, revealing a fragment of the tooth's root. In the performance, the artist points to an interdependency in the individual bodily experience of economic phenomena. A denture becomes an attribute of the performance and a portent of the crisis that is coming.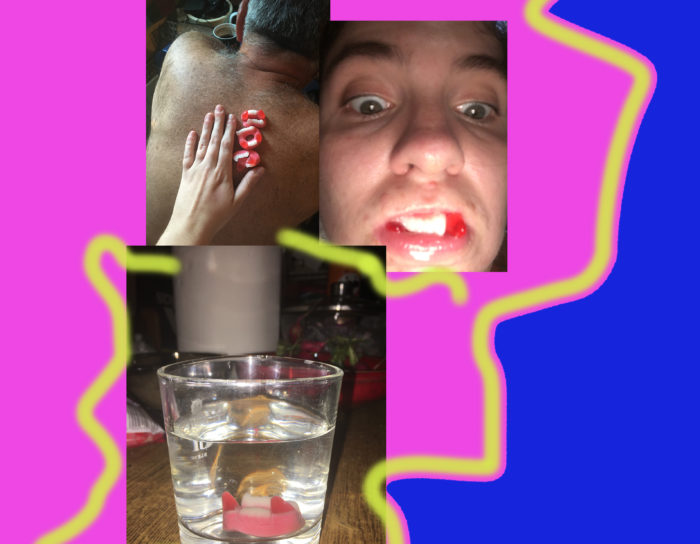 Event / Venue
X-Demon, ul. Kupiecka 63, Barbara Gryka "Recesja" / "Recession", performance, 14.10. at 8 PM
Back ↵