(b. 1986, lives in Poznań) is a visual artist working in the media of drawing, painting, and graphic arts, and an author of site-specific projects who also practices street painting and drawing, animation, and activism in non-gallery environments. Bartosik is a graduate of the Magdalena Abakanowicz University of Arts in Poznań.
Strongwomen, 2022, mural, courtesy of the artist
Strongwomen is a series of graphic works and drawings, started in 2019, showing women as athletes lifting weights and assuming various poses. Presenting as heroic daily challenges such as child care, career, or shopping, these works point to women's crucial position in society. The images of contemporary female athletes comment also on the classic art-historical tradition of representing athletic male bodies.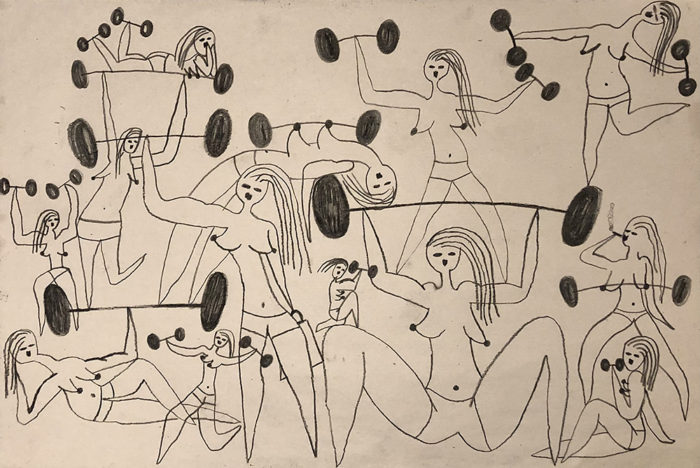 Venues
BWA Zielona Góra, Al. Niepodległości 19
ul. Fryderyka Chopina 21 (passage)
Back ↵