(b. 1988, lives in Warsaw) is a graduate of the Eugeniusz Geppert Academy of Fine Arts in Wrocław, where she also earned her doctor's degree. An author of paintings, objects, public artworks, and tufted rugs, Balcer is preoccupied with architecture as a means of organizing social life. Recently, she has taken up the theme of mental health as well as the topic of family relationships (Happy Family). Private, intimate experiences become a pretext here for discussing vital social issues, such as mental illness, addiction, or homelessness.
Struggle, 2022, tufting, courtesy of the artist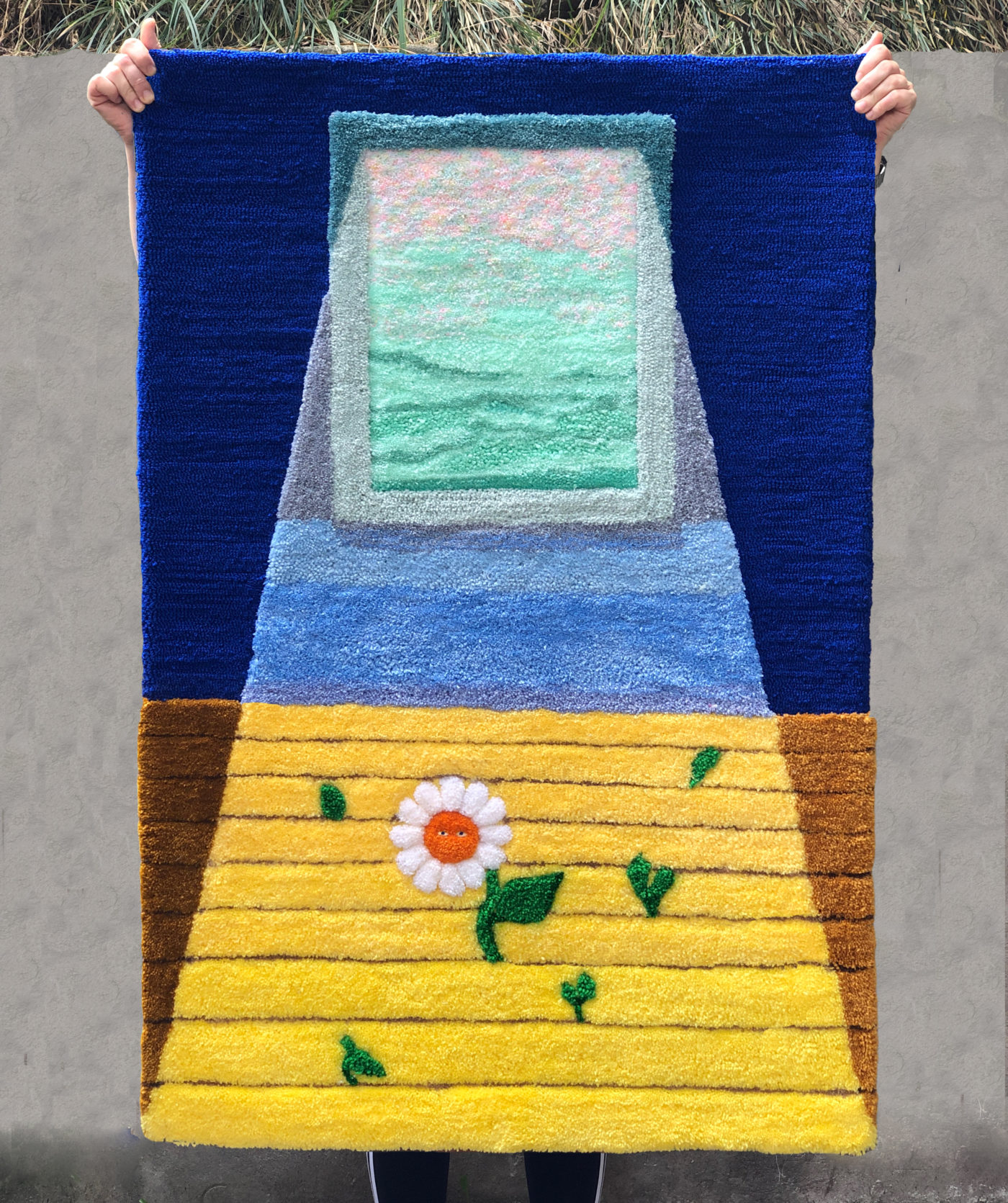 Hope, 2022, tufting, courtesy of the artist, private collection
These works refer to an emotional state encountered when suffering and recovering from depression. The bound-up emoticon, representing a struggle with disease, alludes to the pop-cultural mode of expressing emotions through images; it also points to a sense of constant danger, to remaining in constant tension and readiness to fight. Exhibited alongside, Hope offers hope for recovering from disease, serving as a literal interpretation of the customary "light in the tunnel," a foretoken of a happy ending.
Venue
BWA Zielona Góra, Al. Niepodległości 19
Back ↵