(b. 1997, lives in Warsaw) completed the Kem School programme in Warsaw, undergraduate studies at the Academy of Fine Arts in Łódź, and a photography course at the Academy of Photography in Kraków; he is currently studying Media Art at the Academy of Fine Arts in Warsaw. Stępień creates interdisciplinary performative projects using various media and materials, often recycled. He also works with sound and experimental music, performing and recording under the alias Apkvp.
Merboys, 2021, video installation, 12'47'', courtesy of the artist
The work refers to the artist's early school experience of attending a swimming sports club. These classes, as it turned out, were also exercises in the rituals of boyhood and the formation of a binary male group. To work through the past together, the artist invited a group of young men who had had similar experiences with the same swimming pool during adolescence. The first stage of the process was a ballet-room workshop, where they worked with their own bodies, developing their awareness, expression, and vocal-movement techniques. The video documents a one-off performance that took place at the swimming pool known to the participants from their boyhood. In this disciplining set design, the participants performed a self-aware reconstruction, analysis, and queering of the power mechanisms to which they were subjected not only during the swimming classes, but also long after leaving the pool. By performatively repeating punishments, rewards, exercises, and boyish games from the past, they collectively freed themselves from heteropatriarchal violence.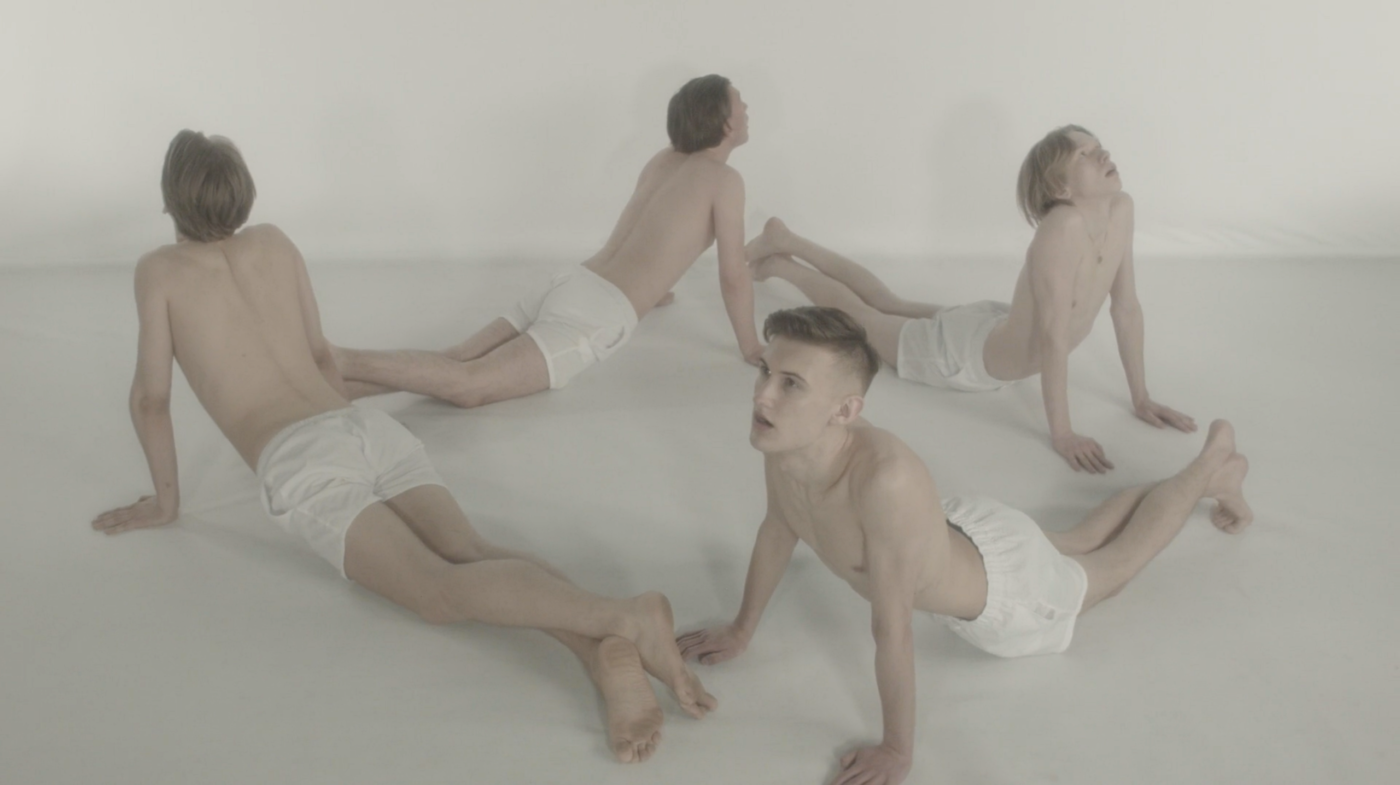 Back ↵