(b. 1982, lives in Kyiv) is a visual artist, painter, author of graphic works and installations, who explores issues of collective memory and historical politics, collaborating with architects, sociologists, and human rights activists. A graduate of the National Academy of Visual Arts and Architecture in Kyiv, he is a member of REP (Revolutionary Experimental Space) and a member of the activist-curatorial collective Hudrada.
The work, comprising two banners facing each other, relates to the Soviet presence in Poland and the contemporary situation of Ukraine. The first photograph shows a small gravestone of three unknown Soviet soldiers in Poland, with the word "unknown" (неизвестный) repeated three times. It was found by the artist in a Communist-era book on Second World War memorials. The second photograph was taken in June 2022 and shows the main entrance to the Kyiv metro station turned into a temporary bomb shelter.
The confronted images date from the time of two different wars and relate to the post-Soviet "war over memory," continued during the ongoing Russian invasion of Ukraine. Kadan turns to Soviet propaganda from the era of the Great Patriotic War to tell the story of the thousands of unknown people being affected by the current conflict. The works dialogue with the setting: the Heroes' Square and its memorial, the successor of a Soviet gratitude monument built after the Second World War.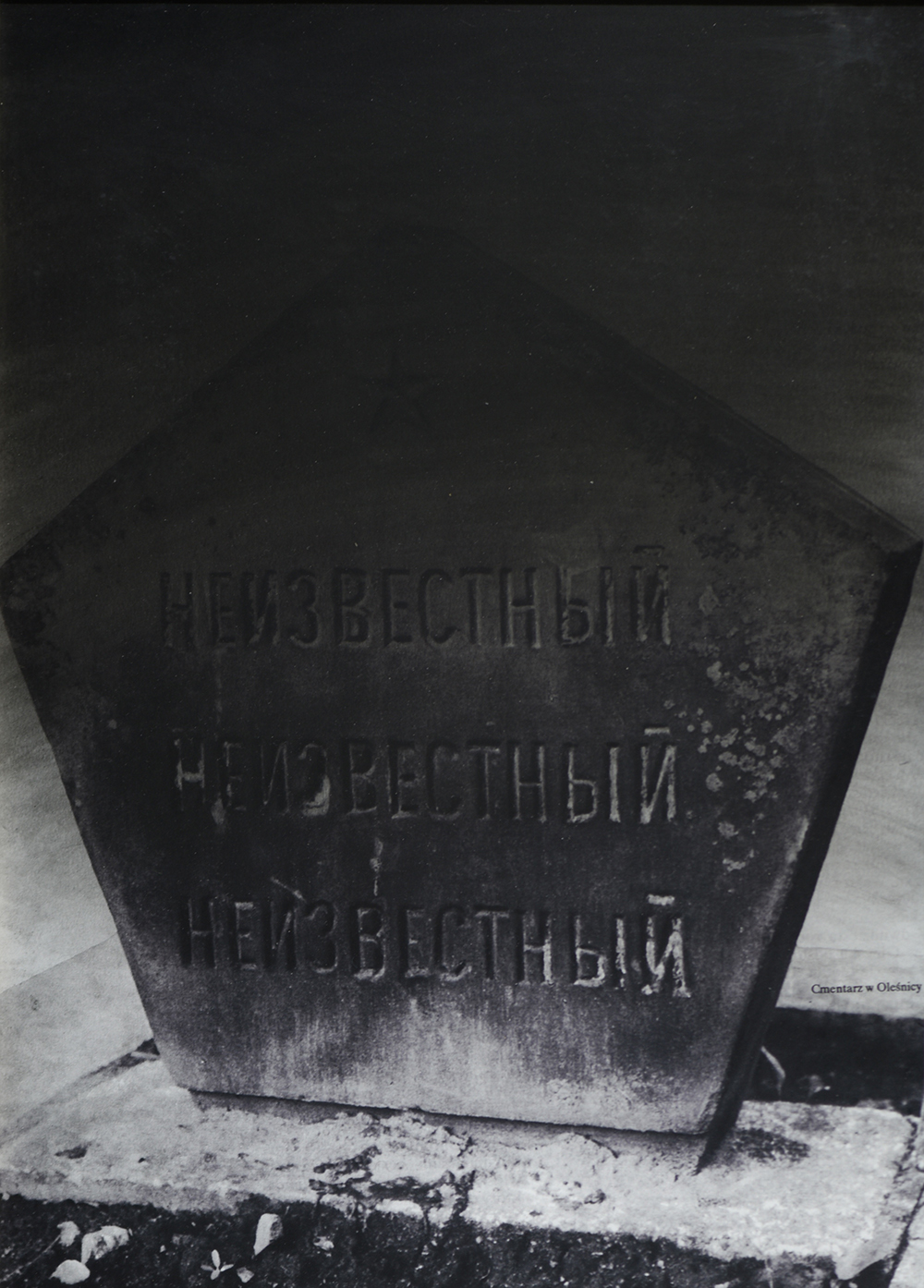 Venue
Back ↵