(b. 1982, lives in Warsaw) is a visual artist, author of paintings, graphic works, murals, and urban interventions. A graduate of the Institute of Fine Arts of the University of Zielona Góra, he draws inspiration from his life or immediate surroundings. The socio-political situation provides an important context of his work.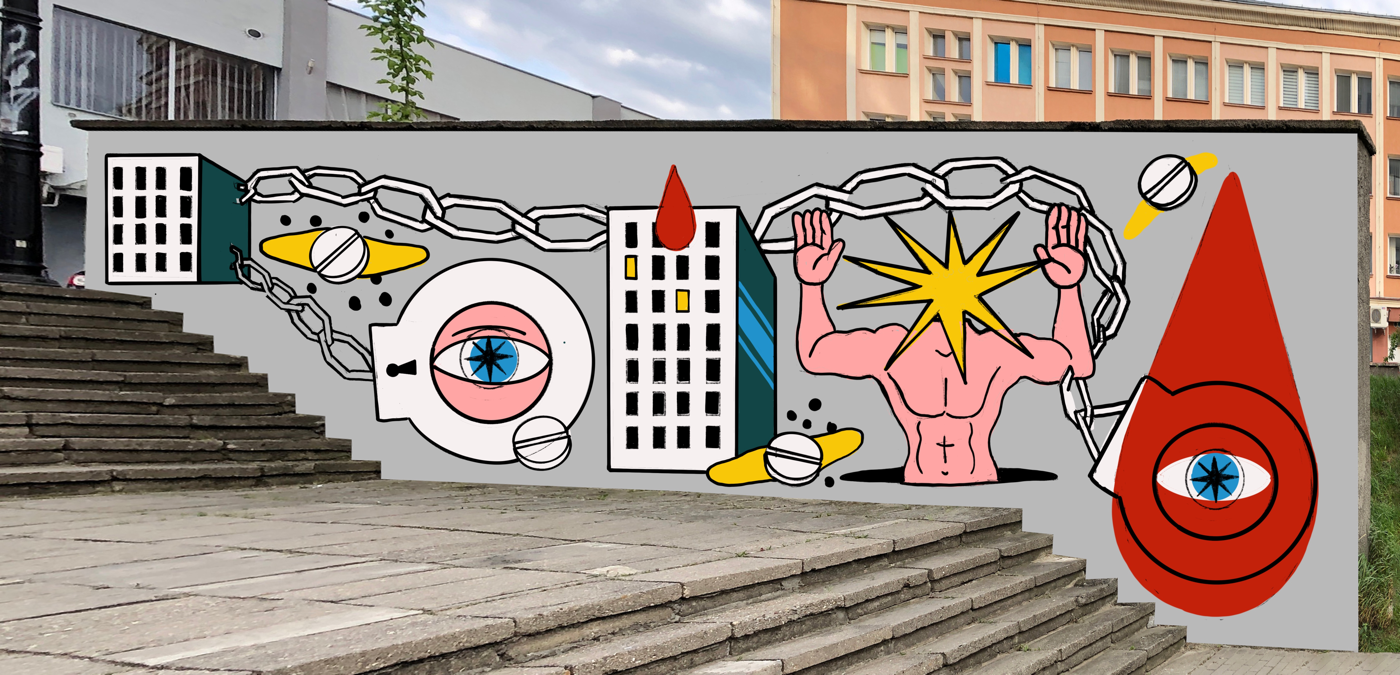 My Generation's Achievements: Loan, Depression, Addictions, 2022, mural, mosaic, courtesy of the artist
Czajkowski draws here on the tradition of Zielona Góra's wall mosaics, which can be found in the city centre as well as at many housing estates. Using a familiar format, he experiments for the first time with the now-forgotten technique of mosaic. The artwork is located at the "Manhattan" in Zielona Góra, where many local entrepreneurs started their business careers in the 1990s. That "success story" is confronted by Czajkowski with a manifesto of his own generation, a generation that has experienced transformation in a different dimension. The artwork will be realized in stages, starting with the mural made during the exhibition.
Venue
ul. Bohaterów Westerplatte 11 (wall)
Back ↵