(b. 1980, lives in Wrocław) is a graduate of the Faculty of Graphics and Media Art at the Eugeniusz Geppert Academy of Fine Arts in Wrocław. Founder and curator of the EMDES gallery in Wrocław. He is an author of videos, photographs and sound installations, as well as performative community events. His works explore the possibility of expanding the limits of cognition, awareness and freedom of individuals in the face of social conditions. They design a future in which the current ideological certainties cease to hold. This is especially true of the widespread acceptance of human violence against animals.
ANIMAL DEATH – BURNT SNAILS 3 (LOCAL SNAIL HOLOCAUST), 2021, photography, video, courtesy of the artist
The burned corpses of several thousand snails were documented by Blajerski during three days on a hill in Wrocław, a popular place for barbecues and bonfires. They probably burned down as a result of the ignition of charcoal. Selected photos and videos commemorate the death victims of this event.
The work is part of the ANIMAL DEATH project, launched in 2013 and consisting of a series of photographs and video works recording the decomposition of corpses or the very act of death of animals living in urban space. The artist documents unnoticeable death taking place on a massive scale in our everyday environment. He shows not only dying, but also programmed human blindness. By assuming the role of a seeing and feeling witness, he shares his personal experience of crossing the horizon of vision and empathy. As Blajerski demonstrates, a change of optics is possible through engaged, conscious observation, being in contact with animal death and one's own feelings.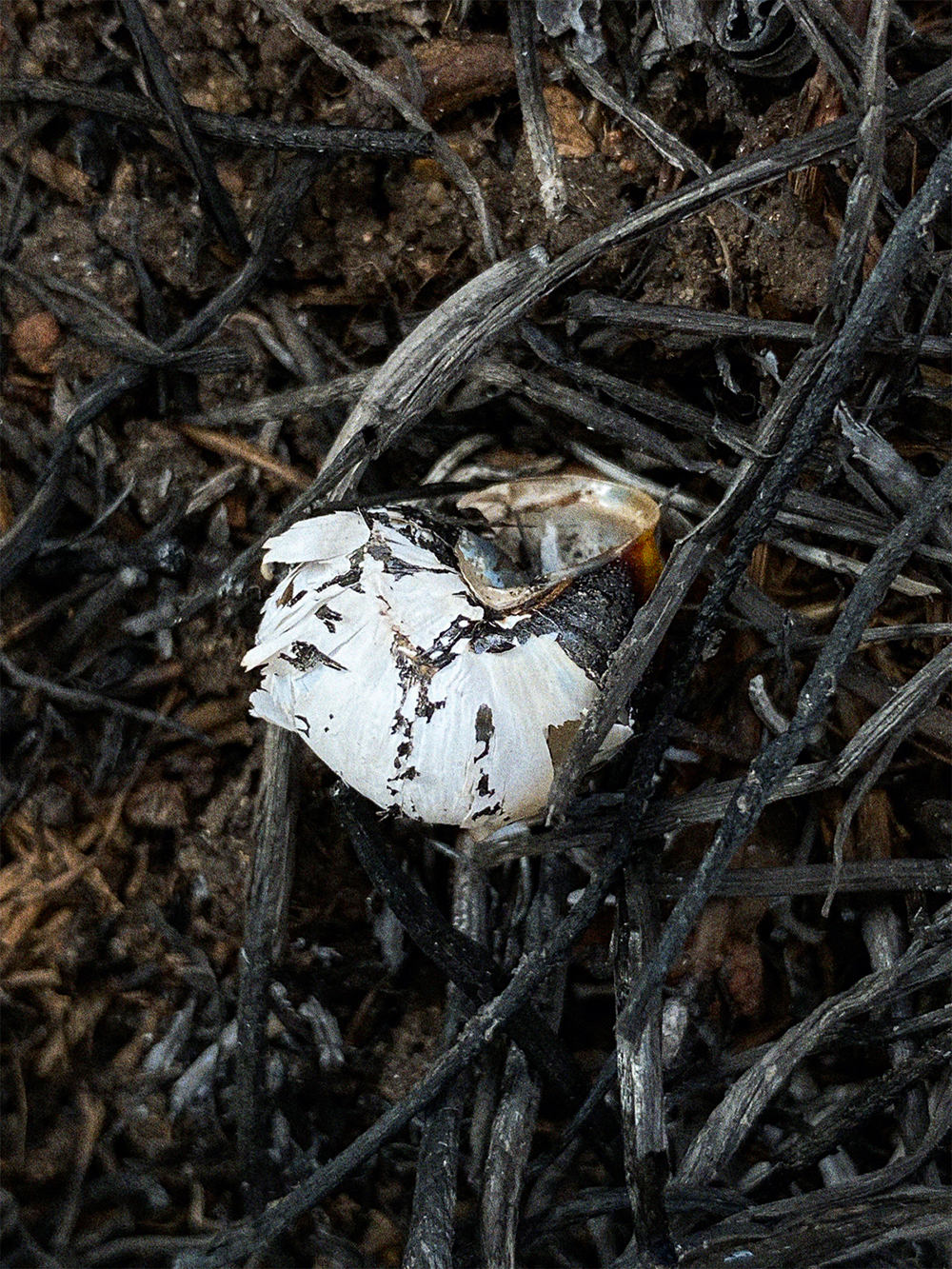 Venue
Back ↵